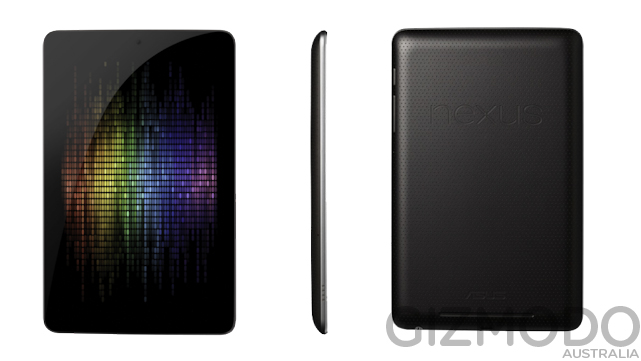 Is that a picture of the Google Nexus 7 tablet that will be unveiled this week at I/O? According to Gizmodo Australia, it is. They reportedly obtained all of the details of the device through a training document and are as follows:
7″ IPS display with 178 degree viewing angles (1280×800 resolution)
8GB and 16GB storage options, priced at $199 and $249
1.3GHz NVIDIA Tegra 3 processor
1GB RAM
Jelly Bean (Android 4.1)
NFC with Google Wallet loaded
1.2MP front camera
9 hours of battery life
Sound about right? It certainly matches up to the handful of leaks we had already seen a number of times over the last couple of months. I am a bit surprised to see the $199 version at 8GB instead of 16GB, but to keep the price down, they had to make a cut somewhere. With so much cloud storage floating about, that really shouldn't be that big of a deal. Who knows, maybe Google will toss in free Google Drive storage to those that purchase this new Nexus.
We will know it all in 3 days.
Via:  Gizmodo
Cheers Tyler!