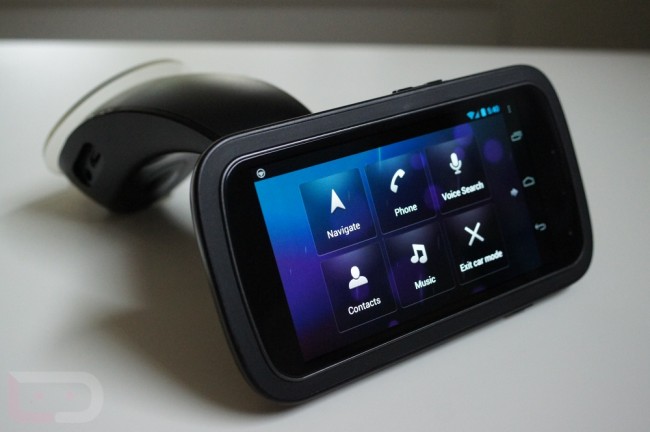 On Friday, we told you that the Galaxy Nexus car dock that is now available through the Google Play store, actually does work with the LTE version of the phone after you make a slight modification to it. The volume rocker on the LTE variant is slightly bigger than that of the GSM version, so upon initial insertion, it freaks out a bit. However, after a simple scraping of the volume rocker area on the dock to lengthen the volume rocker hole, this thing works perfectly.
Below, I have two videos for you to see. The first is a simple overview of the car dock and why it is so much better than the cheap plastic thing that Verizon was selling at launch. The second video is all about the modification and how you can scrape away plastic to make magic happen. And yes, this is as simple as it gets. Oh, and the dock works great with the extended battery.

Car Dock Overview:
How to:
Install both of these apps in order to get the car experience with the LTE Nexus.