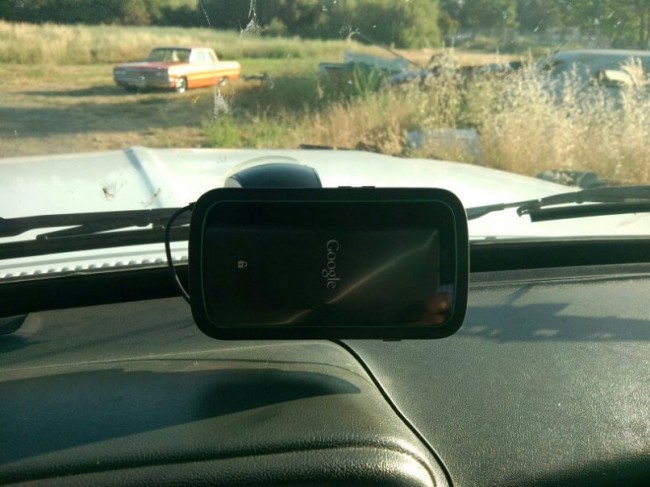 At the beginning of the week, Google started selling official Galaxy Nexus accessories through the Play store, including the 3-pin car dock. Unfortunately for LTE Nexus owners, there was a note attached to the listing which mentioned that these were only compatible with the GSM or HSPA+ variants and would essentially be a waste of your money to buy them. Leave it to the passionate LTE community of Nexus owners to prove that theory wrong. 
According to numerous reports over at XDA, the official 3-pin car dock does indeed work with the LTE G-Nex, but it requires a slight modification. When inserted, the volume rocker gets pinned down and causes some odd behavior, however, if you take a knife or razor blade to to it and scrape a bit away, it apparently works flawlessly. The 3-pin connector charges the phone and the audio-out works as you would expect it to. Oh, it also fits if you have the extended battery and cover attached.
So again, the official 3-pin dock works just fine for the LTE version as long as you have a knife to scrape away a bit of plastic. And from what I can tell, this should take all of 5 minutes. We aren't talking about accessory surgery here, but a simple scrape job. Happy? Get to ordering.
Mine will be here on Monday and I'll confirm all of this and will include a tutorial at that time.
Via:  XDA