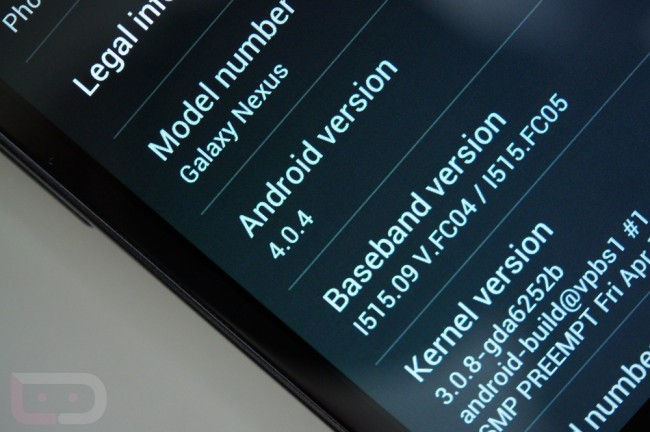 Could this be the week? According to a handful of readers who either called into Verizon support within the last few days or entered a store looking for help, the Galaxy Nexus is scheduled to receive Android 4.0.4 tomorrow, May 22. One of our readers said that a VZW employee went as far as to show him her screen which mentioned the date specifically.
Are we ready to fully buy into it happening? After seeing 3-4 months of delays and 2 leaks fly by without mention from Big Red, it's tough to even consider putting any money on this. However, we like to see information flow into our inbox in bunches and that has happened with this 5/22 date. Still take it lightly as these things change and depending on who at Verizon you talk to, you may get 5 different answers. This at least gives us a day to focus on for a brief minute.
Cheers Bill, Derek and everyone else!