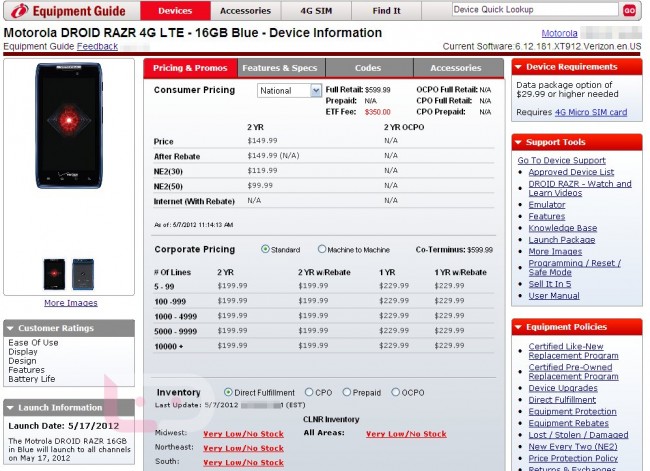 Back in early March, our sources told us to expect a blue DROID RAZR and sure enough, it should be here by May 17. Verizon has the phone loaded up in internal systems at a price of $149 on 2-year contract. This is the 16GB model, which simply means that Big Red won't be supplying you with a microSD card to help keep the price low. As far as we know, there aren't plans for this blue color to make its way onto the MAXX any time soon, so if this is the color you have been waiting for, no 3300mAh battery for you.
We now have regular grey, white, purple, and blue, along with special edition versions in red and black.
I'd ask that you discuss, but Disqus (who powers are comments) and their system is down across the entire globe.
Cheers ___!