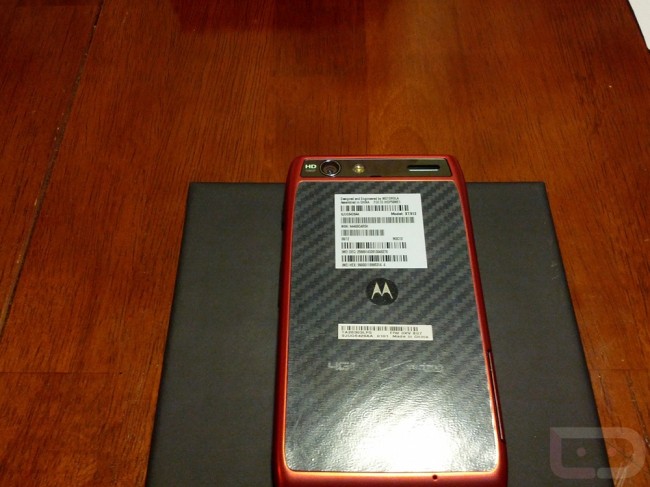 Boy does it pay to be a Droid Life reader. As you may recall from a couple of weeks back, Motorola announced that Oscar nominees would receive special edition red DROID RAZR MAXX devices and that a handful of everyday folk could win a few as well. We are proud to announce that one of those winners is a part of this amazing community. And he was also kind enough to snap a ton of pictures of the device for us to ooh and ahhh over. It's really nothing more than a red RAZR MAXX, but still pretty cool knowing that one of our friends walked away with one.

Update: And the device is now sold. And on a related note, he plans to sell the device along with the Motorola Elite Silver Bluetooth headset that came with it for $575. If that bundle interests you, feel free to let him know in the comments. He'll be trolling patrolling them.
And not that we are keeping track, but we have had at least 3 readers win scavenger hunt DROIDs, this red MAXX, a 4×4 VZW contest Galaxy Nexus, and a red carpet trip or two. Not bad, not bad at all.
Cheers Joseph! And congrats on the win!