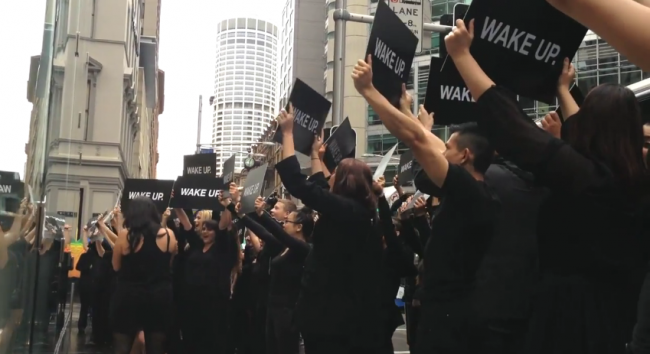 After we posted news of Samsung's flash-mob protest against Apple and their customers down in Australia, word is out that Samsung is denying any ties to it whatsoever. Say what, Sammy?
Samsung Electronics Australia has nothing to do with the 'Wake-Up Campaign.
Initially, it was reported that the Tongue marketing firm that was hired to stage the mob, had all buzz created on the web link to a site that displayed a timer that was counting down towards May 3, which is the date Samsung plans to announce their upcoming Galaxy SIII device.
So, who is paying for this? Whether Samsung's Australia office is responsible or possibly some other entity working for Samsung, we definitely want to know.
Via: Slash Gear