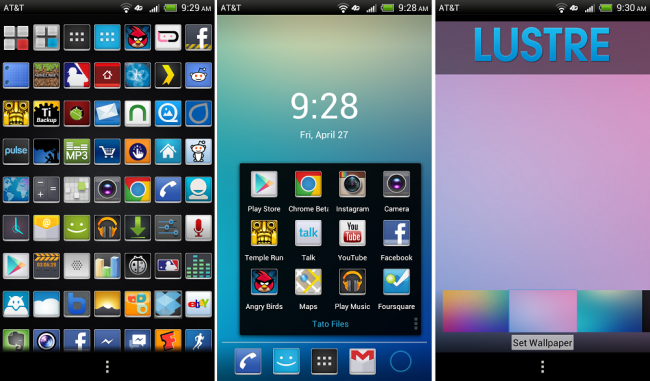 We enjoy making our devices stand out from the pack and it is not the easiest thing to do unless you have some clean wallpapers, sexy icons, and a good sense for symmetry. Our dear friend Kovdev is a maker of all the aforementioned goods, so we constantly praise his work for the Android community. He has worked with Tha Phlash on countless icon packs that we have featured, but now, he has stepped out on his own to create Lustre. In my opinion, it is so far the most eye-pleasing icon pack and wallpaper sets I have had the joy of using and it is finally available for the masses in the Play Store.
It is starting at an introductory price of just $1, which isn't bad for almost 200 icons for you to use any way you see fit. The pack will of course see updates and people are encouraged to send in icon requests, which if reasonable, shall be fulfilled. If you are currently running a launcher that supports custom icons, then you better jump on this set immediately.
Play Link ($0.99)
Via: Kovdev
______________________
Some of our best videos.