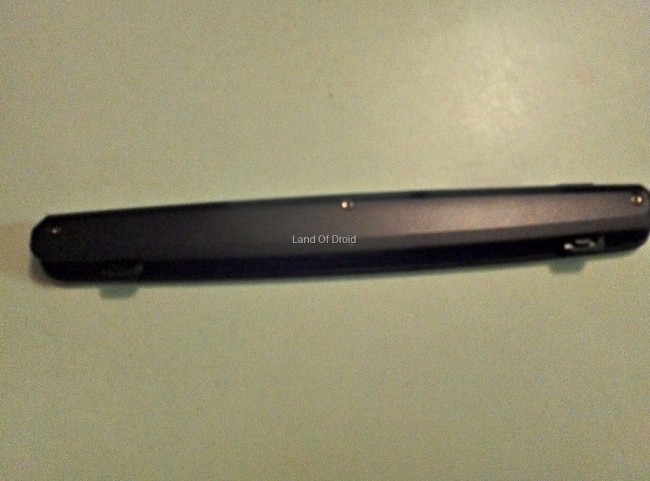 The Asus Transformer Prime, by all accounts, is still the best Android tablet on the market (our review). It boasts a quad-core processor, amazing screen, great build materials, the top tablet camera around, and docking abilities that would make any tech device jealous. Unfortunately for some that wish to use it as a massive navigation system, Asus chose to spend as little time as possible making the GPS work correctly. After multiple attempts to fix it via software update, they decided that the only way to make it truly functional was through the addition of a GPS dongle.
With an acknowledgement of said dongle by Asus, we have been sitting here waiting for news of a release. Well, this morning, invites to request a dongle were sent out to Prime owners in an offer that expires on July 31st. Along with those invites, a set of leaked pictures made their way onto the web, giving us an idea as to how hideous your Prime will be with this thing attached. Yep, I said hideous. 
According to Land of Droid who leaked the pics, it greatly improves GPS and attaches just like the docking station does.
And here are the invites that are going out this morning:
TF201 GPS Extension Kit Apply&Inquire

Thank you for purchasing the ASUS Eee Transformer Prime TF201, and helping to make it the most popular Android based tablet since its launch in December 2011. We greatly appreciate feedback from our valued customers about our products, and take it very seriously. The response to the TF201 generally has been overwhelmingly positive, but we understand that, in certain regions, the GPS functionality has not met some user's expectations.

Free Dongle! At ASUS, we are committed to delivering innovative, high-quality products and services, and our customers' experience is important to us. Although the TF201 is not a professional GPS device, as part of our unwavering commitment to our customers we are offering all customers who purchased a TF201 system a free external GPS extension kit, called a dongle, which may help improve signal reception and optimize the user experience. We are pleased to announce this offer as part of our commitment to customer service, but it does not replace, alter or amend any existing warranties you may have.We also encourage you to contact ASUS customer support in your local region directly if you are experiencing GPS related problems.

ASUS prides itself on delivering an unrivalled user experience, and we offer our sincere apologies for any inconvenience that our customers may have encountered.

The offer will expire on 31th of July, 2012 (PST).
Be sure to order yours before that deadline.
Pics via:  Land of Droid
Cheers Jon and Timmy!