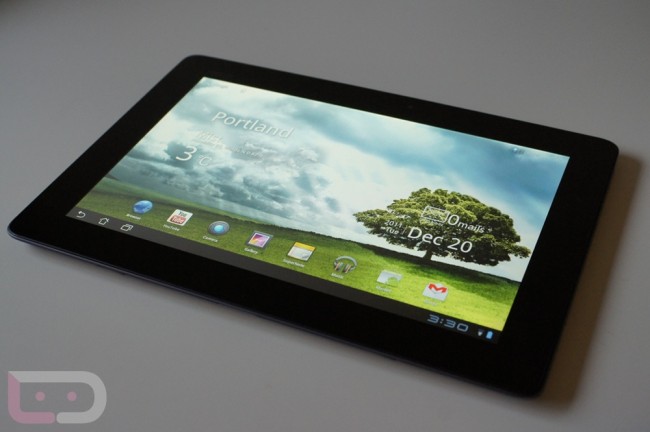 Seriously, this is our Transformer Prime review. As you know,we first got our hands on this next-gen Android tablet back in December, but for reasons we can't explain (other than Kellex being bored to death with Android tablets), we are just now putting it all together. Apologies are in store though, we really have no excuse for this being 5 months late. With that said, you should already know that it is one of our favorite tablets as we talk about it probably more than any other Android tablet that is available. It's a beast of a slate, so let's get started. 
The Good:
ASUS: This might seem silly, but these days, which manufacturer you decide to buy from plays a huge role in how well your device will be supported down the road after your purchase. Lately, ASUS has been the number one company when it comes to software and firmware updates for their products. The Prime has received a large array of various updates and fixes that make ASUS our favorite tablet manufacturer by far in comparison to let's say, Motorola? Whenever a new version of Android is rolling, we can almost count on this company like clockwork to deliver it to our devices in a timely manner.
Performance: The Prime was the first tablet to launch with a quad-core processor which was its main market draw. It is a Tegra 3 from NVIDIA and since we opened up the box, we could tell this chip actually made the Android experience better. Homescreens were flinging with no hiccups, games were performing with no lag, and once Ice Cream Sandwich hit this tablet, it was brought to a completely new level.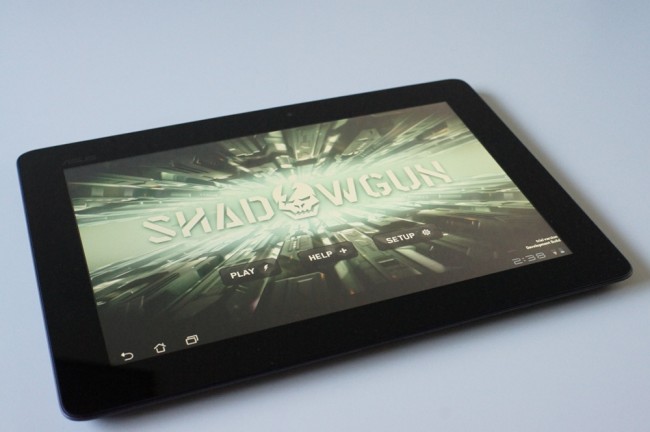 Mobile Gaming: If you consider yourself a mobile gamer (like myself), then the Prime is the go-to tablet. With its 12-core GPU (delivering 3x the Tegra 2 graphics) and games such as ShadowGun THD being specifically made for it, you just can't beat the performance and graphics you receive.
Build/Feel: The Prime is sleek, extremely well built, and has that super sexy purple-ish metallic backplate which is resistant to most scratches, scuffs, and fingerprints. Besides the actual glass display, I think this tablet could take a pretty strong beating and still hold up. The only downside is the volume rocker on the side of the device which is slightly hard to press. They are so tightly flush with the device, that sometimes you have to strain to control the volume. Nothing you can't get used to though. Holding the Prime is a joy (once you get past how cold the backing is – read section below) and with its incredible lightweight, lugging it around in a bag or in your hand is completely painless.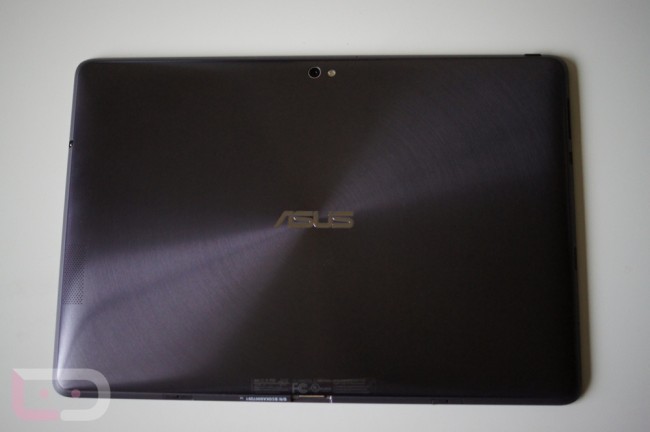 Display: This display on this tablet is acceptable. It is a Super IPS+ (1280×800) screen that might have a lower pixel density than some competitors, but the Prime actually delivers some pretty decent images. At times, the display looks "cold" and sort of has a darker tint to it, but for some, this a plus and is much easier on the eyes.
Overall Specs: With 32GB and 64GB variations available, all having micro-SD slots, you can easily find a Prime to suit your storage needs. All variants sport 1GB worth of RAM and feature Corning's Gorilla Glass to protect the display. The Tegra 3 is clocked at 1.3GHz, capable of beating out almost all competition when placed side by side, but with a  Li-Po 25Wh battery, you sometimes run out of juice well before you wish you were. Other notable additions is the powerful speaker they were able to throw on, but for whatever reason, they placed it right where your hands are supposed to go, making watching videos and playing games sort of a pain when you're trying to enjoy the music/sounds. Once you find the right spot for your hands, you're good to go.
Camera: The 8MP back shooter is capable of delivering some pretty decent pictures and 1080p HD videos. You won't want to replace your SLR, but if you're out and about and see something or have a cute wolf puppy that you can never have enough pictures of, you will have no troubles snapping a quick picture of it to share with your friends or family. ASUS has stated that the camera available on the Prime is one of the best in the tablet market and considering that we seldom take pictures with our tablets, we will have to agree with them.
Accessories: The most well-known accessory for the Prime is the matching lapdock docking station. It turns your tablet into a full fledged laptop in a single click, and surprisingly, it works extremely well. The keys and mouse pointer are very responsive and one could most certainly perform a variety of average tasks that one could do on a full laptop. It's definitely perfect for in-flight use or road trip work and even adds some 5-7 hours of battery life to your Prime while connected. It's a must have.
The Not-so-Good:
Battery: Unfortunately, with all this fantastic performance in gaming and speed, the Prime does suffer a somewhat insufficient battery. For me, the Prime won't even last two days with little use. Just sitting, idling, not doing anything and it will run itself dry in no time. Whether that is a fault of the Tegra 3 processor, or the smaller Li-Po 25Wh size of the battery, it is one thing to think about if you are buying this tablet with the idea that it will hold a charge over the course of a week. I do mention above however, that with the lapdock attached, you can easily get another 5-7 hours out of the Prime.
Metallic backplate: This needed its very own section. In comparison to the Motorola XOOM or the Galaxy Tab 10.1, the Prime is really cold to the touch. Thanks to the metal backing, if left in a cold room, the Prime almost is unpleasant to pick up and operate. However, this is sort of offset thanks to the temperature at which the processor operates. After holding the slate for a few minutes, either the tablet will warm up, or your hands will just get used to being sort of numb.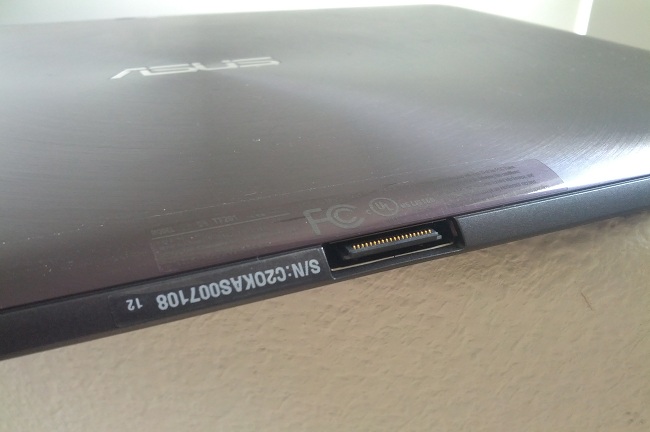 40-Pin Charger/Data Cable: I do realize that in order to hook this tablet up to the lapdock, you will need more than a micro-USB, but what happens when you lose your 40-pin cable? For a replacement straight from ASUS, you're looking at a whopping $20 just for the cable, and $50 if you lose the adapter as well. I very much wish that there was two options to charge the device, 40-pin and a micro-usb.
Bugs (WiFi and GPS issues) Since release, many folks have complained of ongoing issues with the GPS and WiFi connectivity. I myself encountered no such issues, so I can't personally claim to know about the issues. What I do know, is that ASUS is continuously pumping out updates to the Prime which should fix all of these issues hopefully sooner, rather than later. 
Unboxing and hands-on:
Gallery:
The Verdict:
The Transformer Prime can be found online for as little as $500. Not bad, considering that the Motorola XOOM WiFi is still going for $420. If you have been in the market for an Android tablet, for just $80 more, you can completely justify spending the extra cash on this one. It has top-of-the-line specs and high quality hardware which will likely always be capable of running the newest version of Android. We are talking quad-core processors here; PC-like power.
Until we get word of the the next generation of tablets coming from Samsung and Motorola, the Transformer Prime still reigns supreme when compared to other tablets in its category. It has the superior performance, looks, and a great company backing it with timely updates. With the addition of the quad-core processor and an awesome, yet functional lapdock accessory, it doesn't get much sweeter than this if you are looking for the best Android tablet experience.