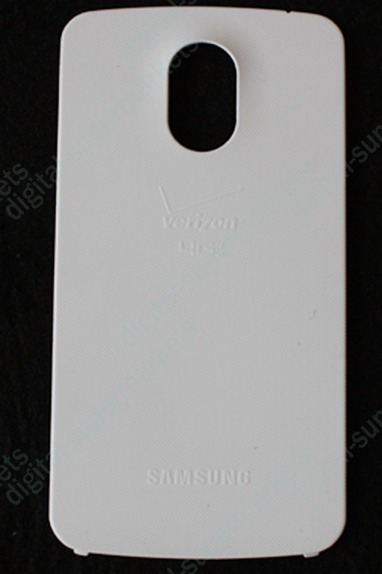 Parts manufacturers some times give us a look into the future, as they get a hold of replacement pieces to phones before they hit the market. Such is the case today with the white battery doors that showed up on eBay for the white Galaxy Nexus that is headed to Verizon in the coming weeks. While these replacement parts are rarely "official" even if the seller claims them to be, the fact that they are showing up in any form is a good indicator that the phone is coming. Parts resellers don't produce things that they can't sell.
Our sources have told us that a white version of the phone would be here very soon and in a 16GB capacity only. Separate sources gave us a potential launch date of April 5 for a 16GB Nexus on Verizon which we are assuming will include both dark and white versions of the phone. So in a month, you could find some use for this white back.
We should remind though that a white back might look mighty ugly on the non-white version of the Galaxy Nexus. As you may recall, the white Nexus actually has an entire white frame that matches this battery cover, so if you were to purchase this for the Nexus you have now, things might look a little odd.
Via: eBay
Cheers 4n1m4l!