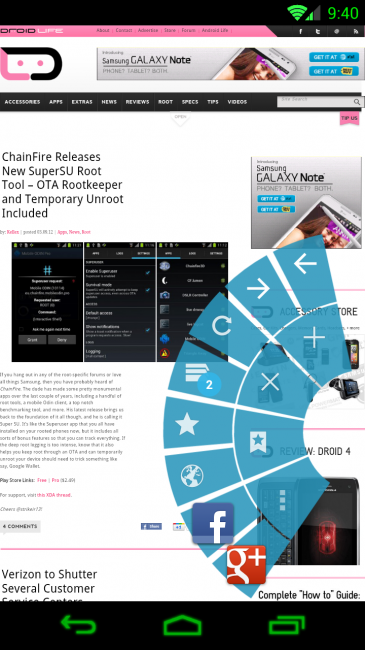 Yes that is right, another Ice Cream Sandwich web browser. With so many choices out there like Chrome for Android, ICS Browser Plus, and Dolphin, it may seem a bit overwhelming and frustrating when trying to choose one that suits you. Quick ICS Browser is just like the stock ICS browser that comes with the Galaxy Nexus, but with a ton of added features to help maximize your experience.
With custom quick controls and gestures, you can easily share pages through whichever app you choose, refresh web pages, add bookmarks, and quickly browse the Internet. From just an hour surfing sites, there is no doubt that this browser shall be replacing Chrome on my device until I find something better. And yes, it supports Flash Player.
Play Link
Cheers Patrick!
______________________
Some of our best videos.