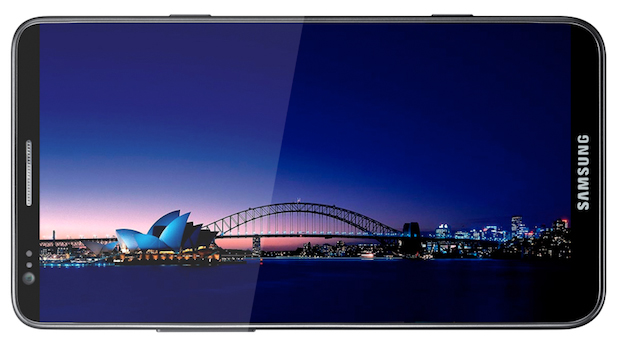 With all of the big MWC announcements now out of the way (none of which are headed to Verizon), it's time to put our focus back on Samsung's yet-to-be-announced Galaxy SIII. A couple of rumors surfaced over the last few days from the folks at BGR and may shed some light on what we can expect to see in the next few months (assuming these are accurate).
How does a 4.8″ Full HD display sound (potentially a HD Super AMOLED Plus)? When we hear "full HD" we immediately think 1080p display. Does anyone actually want a 1080p smartphone? Eh, that's a good question that I'm not sure any of us have an answer to. We are just now settling into 720p displays, but hey, we're willing to give 1080p a shot even if we can't read any of the text or make out any of the icons without zooming in.
The phone will also reportedly rock a 1.5GHz Samsung Exynos quad-core processor (potentially the 4412 that was demoed last week), 2MP front camera, 8MP rear camera, Android 4.0+, LTE, and a ceramic casing. The ceramic casing is an interesting idea, and is one that we saw from HTC yesterday with the One S. This new ceramic material that is being used on smartphones is said to be 4 times harder than anodized aluminum and should hold up a lot longer over time. Sammie moving away from plastics? That would be a welcomed change.
The other and most importnat piece to this rumor has to do with release. Samsung will try and launch the phone simultaneously in over 50 markets. You may remember last year's Galaxy SII launch debacle that forced U.S. owners to wait until the fall before being able to purchase it. Most of the rest of the world had the device for months before we touched it, but things may be different in 2012.
Feeling these specs? Too big? Too awesome? Can't wait?