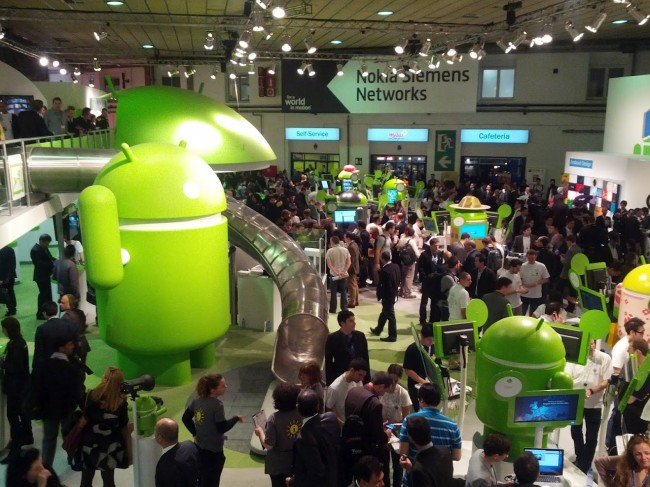 The Android booth at Mobile World Congress 2012 is now open to attendees. If you are in Barcelona this week, this is your new playground. With its smoothie bar, lounge, demo setups, device carousel, crane machine, looping slide, pin collections, Jelly Bean bowl (we'll get to that later) and device bedazzler, it's safe to say that the Android team has officially outdone itself. Do attendees even need to stop anywhere else?
Check out the gallery of the entire booth after the break, all thanks to Hugo Barra.  
Here is the entrace along with a view from afar of the booth. We told you there were a ton of demo setups for attendees to play with.
A look at the slide, smoothie bar, and that bedazzler we mentioned earlier.
Android crane machine? Can I have one for my office?
And what's with the bowl of Jelly Beans sitting alone on this table in what appears to be a back room? As you all know, the next major version of Android is rumored to have been dubbed "Jelly Bean," so being the Android conspiracy theorists that we are, we have to assume this means something. Or it's just Google messing with us. Yeah, that is probably it.
More photos at the link below.
Via:  Google+