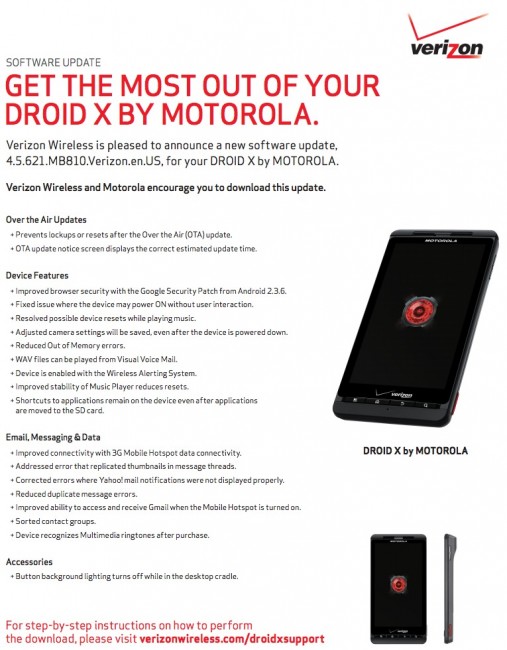 Owners of the DROID X are reporting success when manually pulling the .621 OTA update from Motorola and Verizon. This update is the major Gingerbread bug fixer that folks have been waiting too long for. Less device crashes, general improved stability, and even a fix for that annoying bug where the phone reboots while playing music. But remember, early reports are showing that after flashing the newest update, SBF abilities have been revoked and you could end up with a bricked device if you try to go back to earlier firmware. Good luck.
To pull update: Settings>About Phone>System Update
Cheers everyone who sent this in!