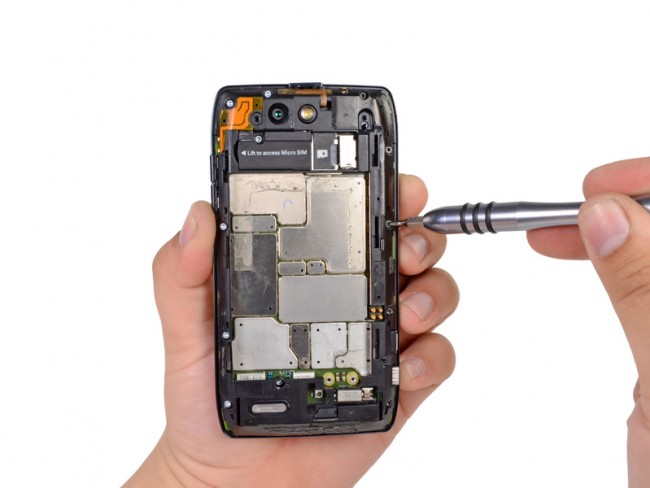 The iFixit team performed their standard teardown of the DROID 4 today, revealing the guts of Verizon's latest 4G LTE phone. You will find an 8MP camera, the 4″ display, and a non-removable battery – again, the usual. But one thing that stood out was the Qualcomm MDM6600 radio which supports HSPA+. Confused? As you know, the DROID 4 is a CDMA/LTE device that runs on Verizon's network only. Now, we were told at CES that this phone would eventually be given global capabilities, but we found it odd that Motorola removed any mention of a GSM/HSPA radio on their MotoDev site last week. That's not say that this info won't be added back later when Big Red gives it the thumbs up to cruise the globe. Again, just thought it was odd.
Don't forget to check out our hands-on with the DROID 4.
Via:  iFixit
Cheers Tony!
______________________
Some of our best videos.