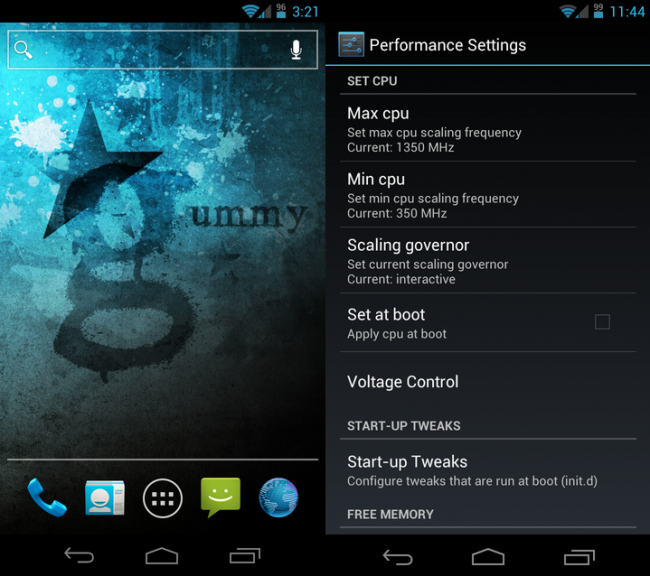 After last week's return of Custom ROM Friday, we could see that folks sure did miss it. So this week, we bring you a few ROMs that should tie you over until next week. First up, we have GummyNex 0.7.0 by developer Kejar31 and Syaoran12. If you have been flashing ROMs on the Galaxy Nexus, then we are sure you have come across this name at least a few times. It brings the speed, customizations, and stability that people look for in daily drivers. 
With too many features to actually list out, we will try and pin point a few of the big ones: Kernel capable of being clocked to 1350MHz, soft key modifier, changeable lockscreen, and so much more.
Instructions:
Download GummyNex 0.7.0  zip and Gapps zip. (Place both on your phone's storage.)
Create NANDROID backup.
Reboot into ClockworkMod Recovery and wipe data/cache.
Install the GummyNex 0.7.0 zip.
Once finished installing, then install Gapps zip.
Reboot.
After you have finished all of those steps, you're ready to party.
If anyone happens upon some issues, just shoot your questions don below and we will try our best to help out.
Other Devices:
For those of you who do not own the Galaxy Nexus, we have love for you too. Down below we  will try to feature ROMs for other devices as well that we have received word on over the last few weeks.
DROID 3:  First off is Maverick ROM from developer pedwards3x. It is one of the most fully themed ROMs for the D3 we have seen and has a complete list of features that are sure to blow our Blur fans away. Info on flashing and downloads can be found here.
HTC Rezound:  Owners of the HTC Rezound may be wanting to give some Vanilla Android a shot. A developer by the name of scrosler has been able to bring Ice Cream Sandwich and all of its sweetness to the device in his beta release of SenselessROM 2.0. For downloads and instructions on flashing, follow this link to the Developer's posting.