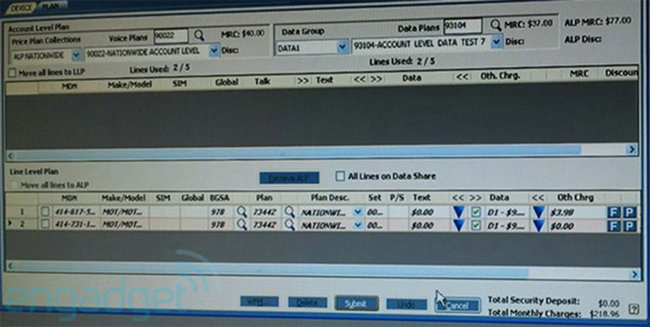 This screenshot showed up in the tech world today, and everyone is taking it to mean that Verizon's family shared data plans are imminent. It could very well mean just that, but we have seen these "account level" changes happening in Big Red systems for a while now, none of which have turned into family plans. In fact, we saw the first changes to start migrating family accounts towards a future of shared data back in June. But since the company's CEO spoke of family pots happening in 2012, our ears are perked.
However, until we see something that actually references "family data plans" and not just "account level," we will have to assume that not much is changing just yet. With that said though, I think we would all welcome in family pots of data sooner than later (assuming the price is right, of course).
Via:  Engadget
______________________
Some of our best videos.