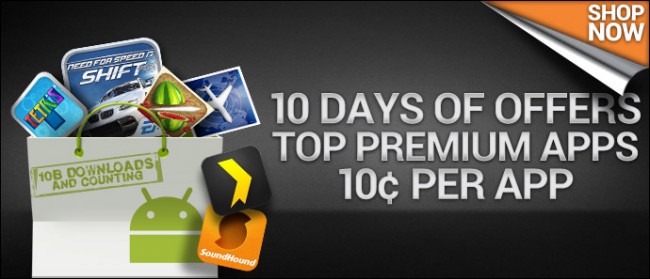 Day three.  We're not even half way there yet and Google keeps spreading on the app love.  Today has some very well known apps available so you can probably kiss another dollar goodbye.  ADW Launcher EX (yes, it is the new version), the classic among classics Tetris, and the Talking Tom Cat 2 which kids absolutely love.  Heck, even I love it.
Homerun Battle 3D
Talking Tom Cat 2
Reckless Getaway
Toki Tori
Tetris
Space Physics
Blue Skies Donation Wallpaper
Update: If you are not seeing the new apps, head into application settings on your device and delete cache under the Market app.  You should then be able to load the page for all the new apps.  Hope that helps.
Head on into the Market to get your dose of 10 cent apps.