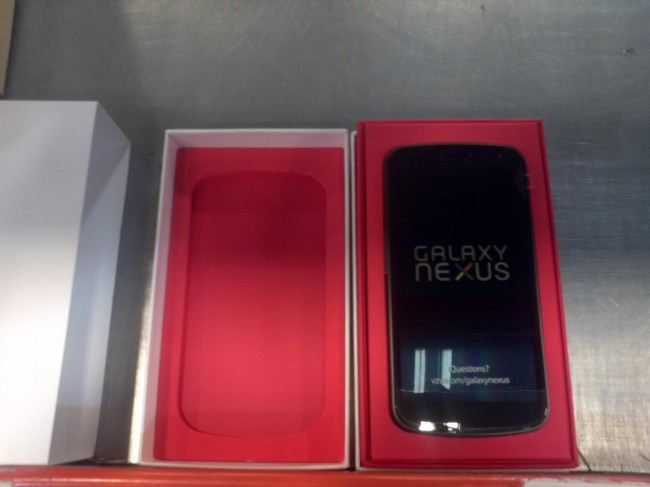 Now this is what we have all been waiting for, the arrival of the 4G LTE Galaxy Nexus on Verizon in stores (or at least on their way). Our sources have told us numerous times over the weekend that this Friday (December 9) is looking like the day, so with devices potentially shipping to stores now, we are surely closer than ever.
And how about that packaging? An all-white unmarked box with red interior? Could you be any more subtle? Any chance that the logos are embedded into the box like one the Rezound and are just not seen in this picture? Or are these boxes still needing to be printed on? No idea, but I'm loving it.  More pictures after the break.  
Via:  XDA
Cheers Mooem, Nick and Jul!