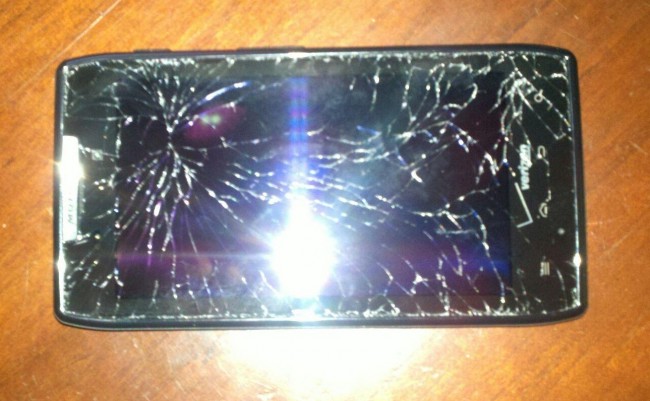 When the DROID RAZR was announced last month, Moto CEO Sanjay Jha stood on stage raving about its build quality and the materials used to make it one of the toughest phones on the planet. It has Gorilla Glass, a kevlar back, splash coating and more. Unfortunately, there aren't many materials that can be used to save a phone from a pocket drop to face on concrete. Might be time to invest in a case if you haven't already.
On a related, the Galaxy Nexus and its non-branded "fortified glass" seems to have passed this stair drop test with flying colors. We should take into account that the stairs are covered in carpet and are likely the only reason it survived. Hard wood stairs and the G-Nex would be joining our RAZR friend in the Graveyard of Forgotten Phones.  
Cheers Actngrezy and Liderc!