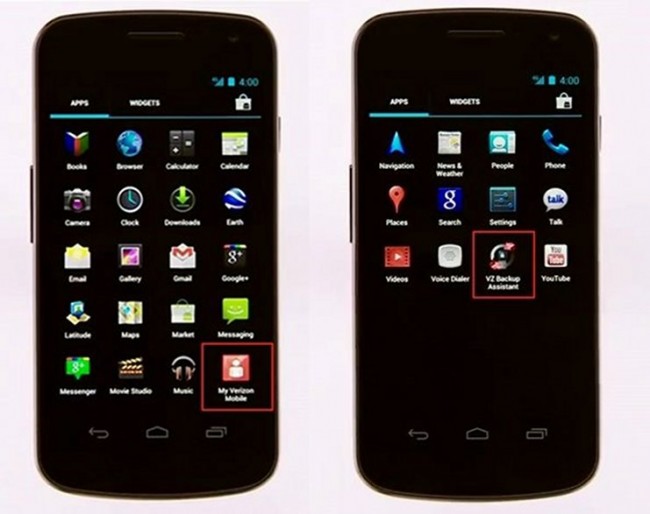 They couldn't let us have just one phone, could they? As many of you noted from the massive video release from this morning, the Verizon version of the Samsung Galaxy Nexus will indeed have two bloatware apps. Both My Verizon Mobile and Backup Assistant will come preloaded. It is a minimal amount, and you can argue that these two apps are useful to many unlike the other VCAST software that has plagued every other VZW phone, but we were still hoping for a purely clean slate.
With that said, this will give us a great opportunity to utilize the new built-in bloatware removal tool that the Android team put in Android 4.0. And of course, the majority of us will be fastboot oem unlock-ing the minute we get it home, followed by a custom recovery and root, and will then rid the device of these permanently ourselves.  
Cheers Mike and Cole!