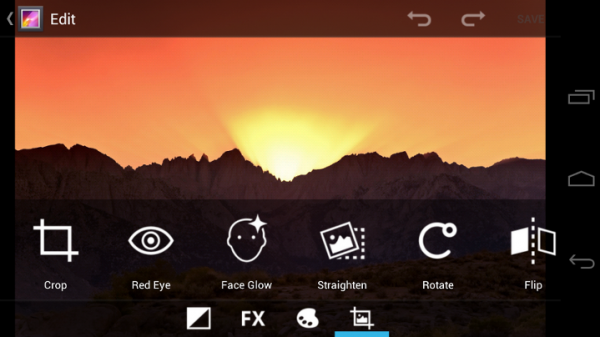 Sure, we saw the new camera app, lock screen, facial unlock (sort of), new People app, Google Voice integration, and so much more at last night's Ice Cream Sandwich event, but what about some of the things we did not see? Dan Morrill – one of the more well known or least outspoken Android engineers – shared some thoughts on new features or tweaks that he finds just as important as the ones highlighted throughout the live stream.  
Disabling Apps (bloatware)
ICS adds the ability to disable an app outright. Don't like an app that came preinstalled? Disable it! Its resources never run and its launcher icon is gone until you re-enable it. (This doesn't free up any space — it can't, since pre-installed apps are included in the read-only system storage. But it does put them "out of sight, out of mind.")
Hear that, folks? Bye bye bloatware. They may not be removed from the phone as Dan points out, but I like the idea of having built-in app-hiding and disabling without having to use a 3rd party launcher. Now I'm just wondering if this feature can be turned off by carriers, just like the CRT animation? I certainly hope not.
*Note – I should point out that this feature really only matters for non-Nexus devices. Nexus phones do not have bloatware. Just remember that other phones including the RAZR will get ICS and also have bloatware – this tool will then come in handy.
Camera Controls
The camera controls have been redesigned and are easier to find and mess around with.
Hugo Barra went into a little bit of detail on the advancements in the camera last night, but from what we have seen leaked and talked about over the last week, can't wait to get our hands on the controls Dan speaks of.
Updated Settings Menu
We've seriously revamped the Settings screen organization. Items are arranged much better now, and it's easier and usually fewer actions to find what you are looking for.
We saw some of this in a few of the leaks. It definitely mimics Honeycomb styling, but you can see how they have categorized or at least organized it much more.
Support for Encryption for Phones
Honeycomb added full-device encryption, but ICS brings it to phones.
Not much else to add. Great to see this kind of protection on phones as well.
Improved Download Manager
It looks better and is easier to find and use, and to see and clear any downloads you might have.
To be honest, I never use the download manager because everything I download goes through Dolphin Browser. Maybe now that they have revamped the stock browser I will use it more, which could lead to me using the download manager more.
Via:  Dan Morrill