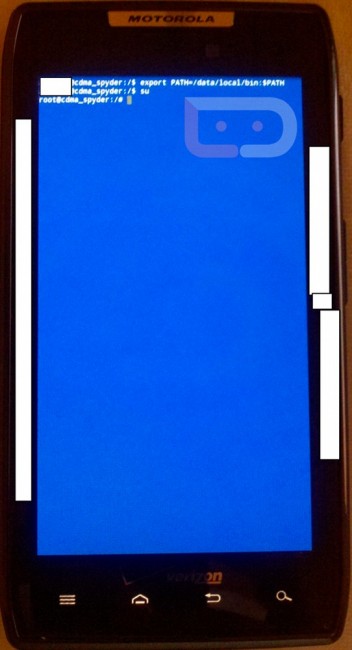 The 1-click root tool for the current crop of Motorola devices that many of you have used, seems to work just fine on the DROID RAZR too. How can we tell from the picture above? From that sneaky little # symbol after our source typed in "su" in terminal emulator. Check it off the pre-launch phone checklist.
Update:  This method does not appear to work on the recently released retail version. Another one is in the works, we will hopefully be able to post it shortly.
Update 2:  New root method released! Get it here.
Cheers anony!