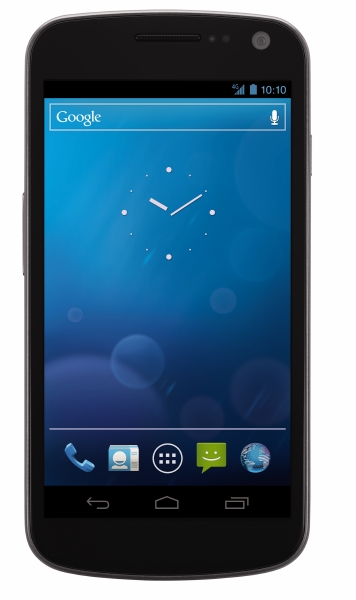 We just received word from multiple sources that Verizon is targeting the week of or just after Black Friday for the launch of the much anticipated Samsung Galaxy Nexus. In the screenshot you will see below, the initial marketing push from Big Red will be for the DROID RAZR and HTC Rezound leading up to that weekend, with the launch of the G-Nex coming in just days after.
There is a chance that the device could be out for Black Friday, but the chart below shows it as happening just after in "Samsung's Holiday Porfolio." Looks like we have a couple of extra weeks to go before we get our hands on Ice Cream Sandwich here in the states.  
Update:  We had a handful of people ask a couple of great questions and thought we should clarify something. The schedule below is indeed an advertising schedule of sorts which is why we mentioned that the G-Nex could launch on or around Black Friday. If you look at the schedules for both the Rezound and Razr, they begin just after each phone is expected to hit stores. The Razr went on pre-order back on October 27, which is reflected below. The Rezound is expected to be out anywhere from the 10th-14th which is also reflected below. So could the Nexus drop just before Black Friday? It most definitely could, which is why you should try not to freak out too much yet. 🙂
Talk about a holiday spectacular for Verizon. Of course, the device that the majority of you are asking for is going to be the last one out. Ahh, got to love marketing strategies.
Cheers ___!