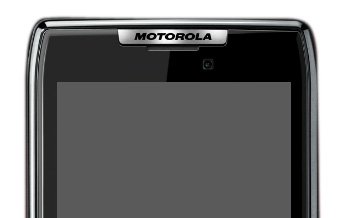 Quick hitter here, since it's nothing new, but does give us the 8th, 9th or 10th confirmation on specs for the DROID RAZR. The latest report has the device with a 1.2GHz dual-core processor, 4.3″ display, 1GB of RAM, 4G LTE and is thinner and faster than the iPhone 4S. Of course the source is going to say that, they likely work for Motorola. The thin part though, we like to hear, but aren't surprised by after seeing a ton of photos of it now. Like I said, this new report is nothing new that we haven't heard a dozen times by now.
And here are the other specs that we have compiled from previous reports:
1.2GHz dual-core processor (could be the OMAP that is in the Galaxy Nexus)
1GB of RAM
4.3″ qHD Super AMOLED screen (different PenTile)
4G LTE
Incredibly thin (possibly the thinnest phone on the market)
8MP rear camera (possibly newer than what the Bionic has – meaning it actually works)
"HD" front camera
Gorilla Glass screen
Kevlar build materials
Side lock switch
Android 2.3.5
New Blue Blur
We will know for sure on Tuesday in New York, but from what we are hearing, this should be Moto's finest effort yet. Is it enough to compete with the Galaxy Nexus and Ice Cream Sandwich? That battle may come down to battery life and a bootloader.
Via:  BGR