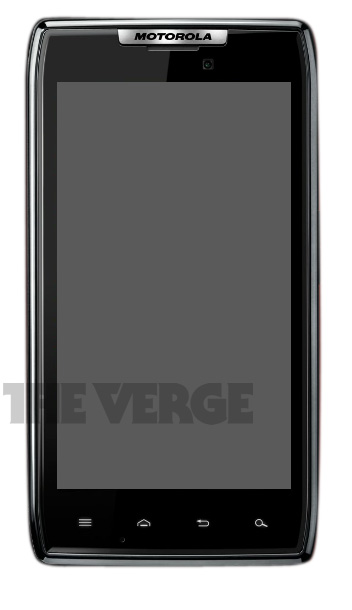 Last month we reported on a new Motorola device codenamed Spyder that at first, was popping up around the web as the DROID HD.  Now, thanks to a set of images and word from sources over at This is my next, this device has been confirmed and could end up as the DROID RAZR at launch.  Name ring a bell?  It was only a matter of time before that iconic mobile phone name was rehashed by the folks at Moto.
So what do we have inside?  It has a 4.3″ qHD screen except it's not PenTile matrix and is instead Super AMOLED (possibly a world's first).  There is a 1.2GHz dual-core processor (possibly a "turbo" OMAP4), 4G LTE (Verizon), 1GB of RAM, 8MP camera, "HD" front camera, and webtop capabilities.  The outer build is "Gorilla Glass and a Kevlar casing with a splash-guard coating."
What we are noticing is that sexy new angled look that Moto has adopted, something we most recently saw on our exclusive pictures of the XOOM 2.  We also love the side lock switch and of course, how incredibly thin this phone is.
No word on a time frame for release, but are crossing our fingers for the holidays.
Two more pictures after the break.  
Anyone in love?  Thoughts on the RAZR name?
Via:  This is my next
Cheers ddevito!