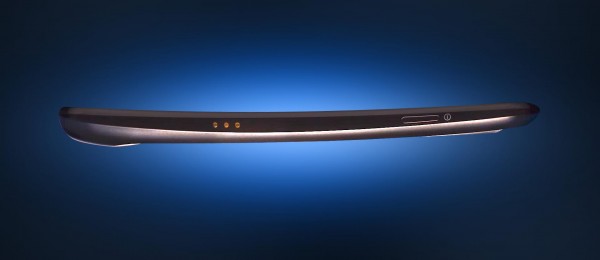 (Click for full version)
The Galaxy Nexus (or Nexus Prime) that made a brief appearance last night in Samsung's teaser video for their CTIA event next week, has been polished up and presented to us in a shiny little package from one of our readers.
It's obvious that the screen has a slight curve to it, but we are also getting a nice look at those odd dock notches on the side which are just down from Samsung's famous side lock switch.  You can see the bottom hump that was included in the Nexus S and Galaxy SII, plus a possible camera housing on the other side of it.  The grey metallic color is a nice surprise after seeing black phone after black phone for the last year.
This phone needs to get here now.  Sexy doesn't even do it justice.
Cheers Greyhaven7!