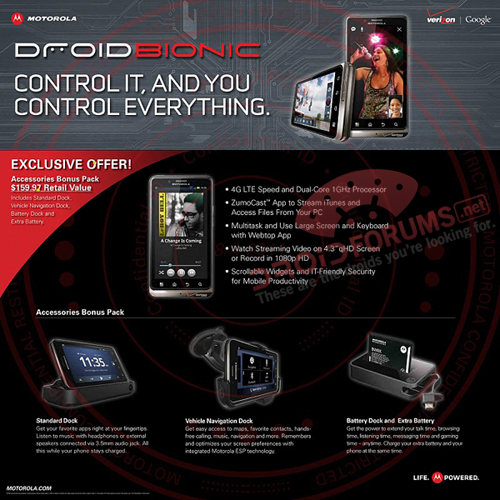 Our good buddies over at Droid Forums just scooped up a nice flier from an insider showing a sweet deal that Costco will be hosting. At time of release (September 8th), you can grab the DROID Bionic for its regular price of $299, and also get an "Accessories Bonus Pack". It will include the standard dock which we have seen float around, a vehicle navigation dock, plus a must have for any 4G device, a battery dock and extra battery.
Looks like there won't be any reason to stand in line at Verizon, if Costco is having this deal. Everyone get your Costco cards ready.
Via: Droid Forums
______________________
Some of our best videos.