The HTC rep that told one of our readers that his DROID Incredible would not be receiving an update to Gingerbread (Android 2.3) was clearly mistaken.  The update is now done and will likely be pushed to devices over the next few days.  With support documents hitting Verizon's site as of this morning, it should be here in no time, peeps.
Not a lot of major changes will come with the update, but with the phone jumping all the way up to Android 2.3.4, it will be faster and more stable than ever.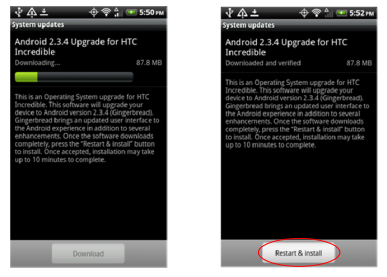 Oh, and no word still on the Thunderbolt.