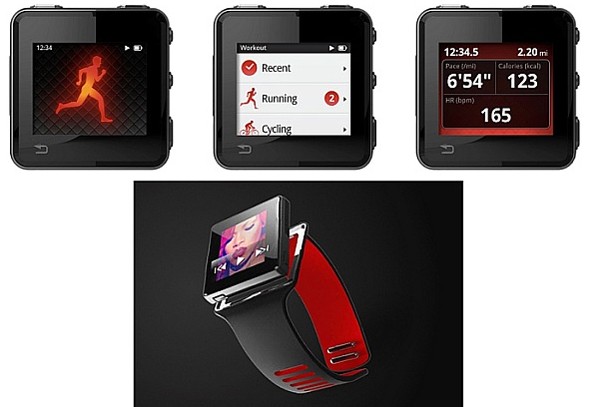 Motorola may be looking for a spicy new global brand name for their next wave of phones, but we're pretty sure now that it won't be KORE.  The name first caught our eye when it was used in a variety of domains that Moto had purchased, leading many to believe that it could be their next tablet (quad-core + kal-el = kore).  We then speculated after listening to CEO Sanjay Jha that it could be the brand name that we'd see attached to their non-U.S. phones around the world – something to help recognize their line of phones, similarly to the way Samsung does with Galaxy.
Well, so much for that.  The folks over at Fusible noticed a trademark filing this week that suggests it will be attached to a fitness line of products.  As you can see below, there is no mention of a phone anywhere:
"ELECTRONIC NON MEDICAL PORTABLE PHYSICAL ACTIVITY MONITOR AND FITNESS DEVICE FOR MEASURING MOVEMENTS, INDIVIDUAL'S ENERGY EXPENDITURE AND PHYSICAL ACTIVITY LEVEL AND ACCESSORIES THEREFORE, NAMELY, HEADPHONES; SOFTWARE FOR DEVELOPING AND MONITORING PERSONAL ACTIVITY AND EXERCISE PLANS, TRAINING PLANS, TRAINING GOALS AND GIVING FEEDBACK ON THE ACHIEVED RESULTS"
We're thinking if anything, KORE will be the name of the new Moto watch we have seen a couple of times.  A "fitness device for measuring movements" matches the device that is pictured above.  Oh, well.
Via:  Fusible