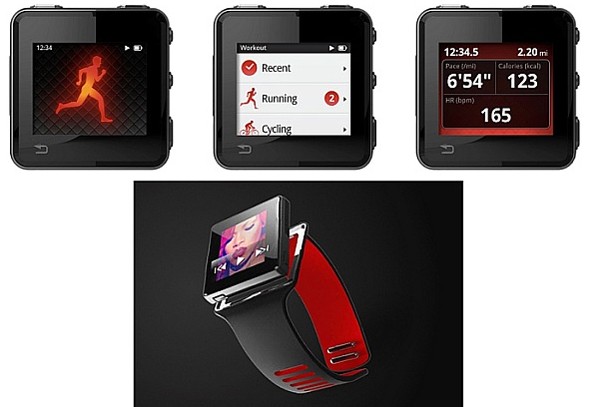 This is the Nano to reinvent the Nano. Motorola is possibly producing an "all-in-one fitness and music personal fitness device". Try saying that 5 times fast. We're guessing Moto thinks they can put their own spin on this idea and possibly make it better, even though it looks exactly like the competitions. It does have a couple redeeming qualities though: GPS, for accurate workout stats, wireless sync to PC (and Android devices), and even has an awesome watch band attachment. Err, scratch that.
Even more curious, is that this could be the device we saw way back in May on the supposed XOOM2 site? Who's looking forward to a probable release of the "MotoActive"? Feel free to trash talk or praise it in the comments section below.
Via: Engadget
______________________
Some of our best videos.