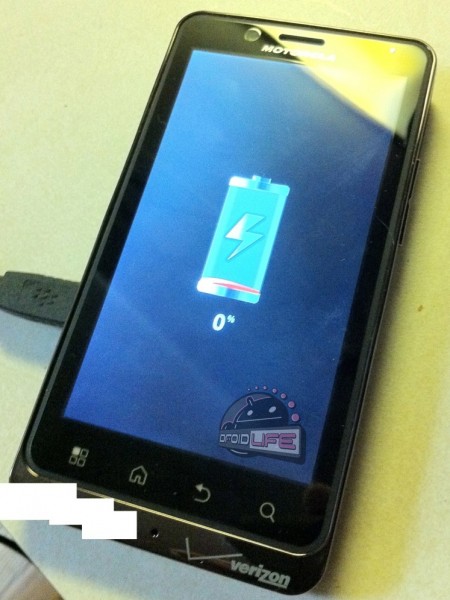 Fresh off of our DROID Bionic gallery from yesterday afternoon, we have a second set of pics that may be a little less blurry in some instances.  Still no perfect profile shots, but we do get a clearer look at the front side including that metallic chin, a 2.3.3 lock screen (which we're sure/hoping will be gone at launch), notification light, and that big ol' mysteriously-sized screen.  This phone is really matching up perfectly to all of those shots we saw back in June through a variety of overseas forums.
This device has been one of the most hotly debated around Droid Life since the Thunderbolt's delay fiasco and we all know how that device has faired.  Let's hope Moto and Verizon end up surprising us with this one.  It feels like we deserve something spectacular after a year of so-so phones.  According to the leaked roadmap from yesterday, the Bionic could be headed for a September 8th release which is 35 days to be exact.
*Note – As some of have pointed out in the comments, the 4G logo has moved to a different spot than what we saw yesterday.  We're pretty sure this phone is just a slightly older build than what you saw in the other gallery.  And that would make sense since this is running older software.  No major changes though.
Gallery after the break.  
Cheers ___!