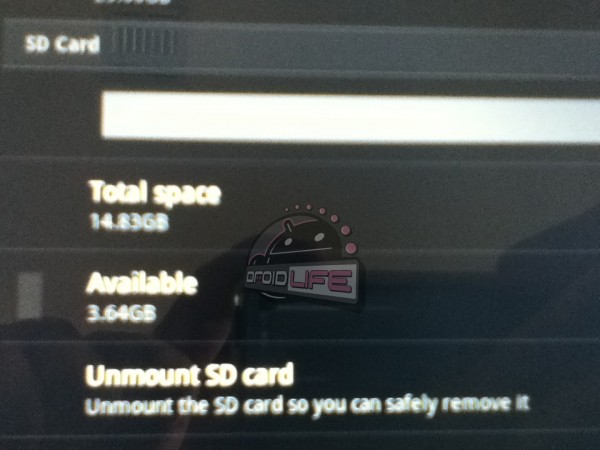 Yep, the Motorola XOOM Android 3.2 update that we just showed you the first pictures of, will indeed enable SD card support.  It's about damn time, right?  Apologies for the blurry picture, but you can clearly see that there is new option under phone storage for "SD Card."
Early word would suggest that this is only rolling out to WiFi XOOMs and not the Verizon 3G version, but we're still waiting for confirmation on that.  We should point out that it wouldn't surprise us to see the WiFi version receive it first, since the Euro versions all had SD support after the 3.1 update.
Definitely developing…
Cheers again Michael M.!