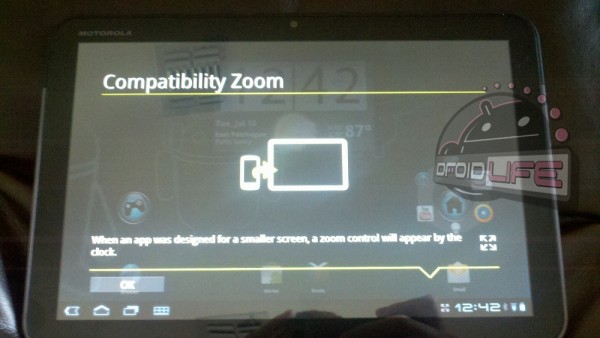 Last week, a Google employee sent out a message through their support forums suggesting that Android 3.2 could be headed to the Motorola XOOM in just a matter of days – it's looking like today might be the day.  We've heard from a couple of readers now that have received the update which includes the fancy new zooming app feature that was introduced by the Android team yesterday.  So far, our guys aren't noticing any other major differences.
And we have been unable to pull the update to our XOOMs, so we're thinking this could be rolling out in small batches.  Keep us posted if you receive it though!  About screen and a couple of zooming action shots after the break.  
And a couple of additional pictures of this new zoom feature:
Zoomed in.
Zoomed out.
Cheers Michael M.!