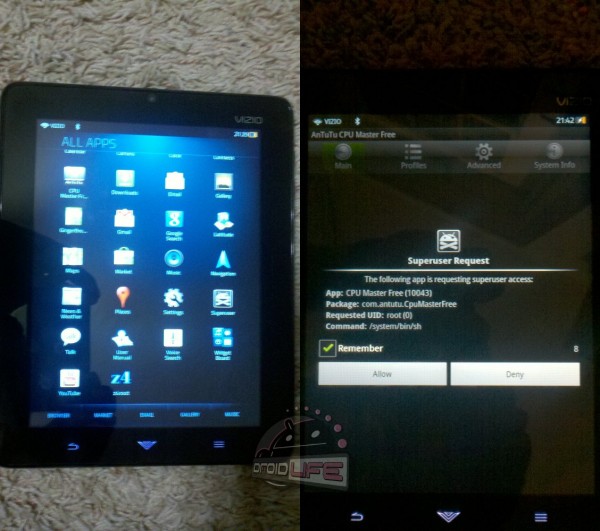 We initially passed on posting the news of Vizio's new Android tablet that was introduced last week because the UI looked pretty unfinished, it wasn't running Honeycomb and there was enough lag while scrolling through menus to give us an instant headache.  But now, thanks to a DL reader, we can see that production models of the device can easily be rooted using one of our old friends, GingerBreak.  Talk about a great way to put life into a device that so far had sort of underwhelmed most Android enthusiasts.  I would guess that with root, its $349 price tag, and plans to get it upgraded to Honeycomb shortly after launch, this might be worth a look after all.
And in case you missed the random promotional video of Blake Griffin with his paws all over this laggy little machine, we've dropped it below.  
Cheers CO!
______________________
Some of our best videos.