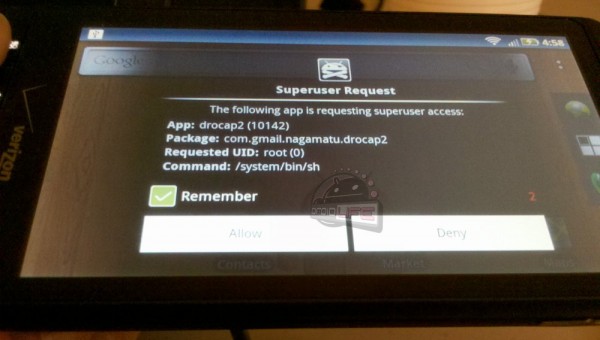 According to one of our lovely readers, the newly released DROIDX2 can be rooted easily using the now-famous GingerBreak we wrote about back in April.  I know, I know what you are going to say, "But the DX2 isn't running Gingerbread!"  That doesn't mean it can't be rooted using the same methods, my friends.  But since we haven't grabbed one for ourselves yet, we'll have to rely on those of you who picked one up early today to get that second confirmation.  Anyone willing to give it a spin?
Download:  Gingerbreak1.2.apk
Cheers ___!
______________________
Some of our best videos.