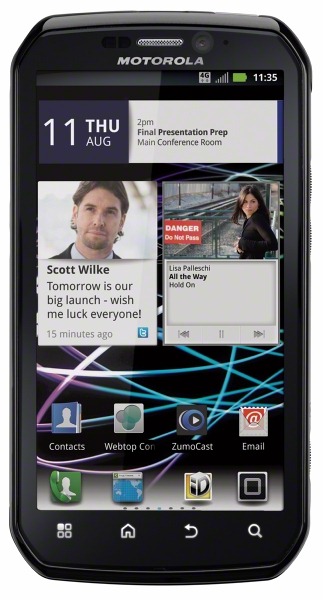 We've got some additional details to throw into this morning's Motorola Photon 4G bootloader story.  We'll just say "details" because we're not sure if what we're about to tell you is a bad thing, good thing, or somewhere in between.  What we did was reach out to Motorola hoping to find an additional confirmation that this new phone would indeed have an unlocked bootloader, and received this back:
Motorola has recognized the passion around this topic in our communities.  As we've previously communicated, it is our intention to include the unlockable/relockable bootloader in software releases starting in late 2011, where operator and channel partners will allow it.  However, this feature is not included in the software found on PHOTON 4G.
Since a "locked" bootloader has a variety of meanings, we rephrased our question and asked one more time to get some clarity:
It will not contain the unlockable/relockable feature; additional details beyond that will be available when the product comes to market.  As you mention, our intent is to enable this feature on devices later this year and we will share updates on that as they become available as well.
So, before you start hammering on Motorola, let's talk about this a bit.  When they refer to a phone having an "unlockable/relockable" bootloader, I assume that they are saying that this device would not fall under the category of the say the XOOM or Nexus phones.  Those are essentially developer devices that can be unlocked using a simple adb command of:  fastboot OEM unlock.  There really are very few devices out there that have this ability.
On the other hand, what we've seen from non-developer devices, are essentially "locked" bootloaders, but ones that we have been able to bypass because they either haven't been signed at all, or haven't been signed well enough.  What I'm trying to say is that Motorola may not be releasing this phone with a bootloader that can be unlocked and relocked, but they may be issuing it with one that is easily bypassed like we saw on the original DROID.
This probably just threw a lot of confusion into the situation, but we wanted to at least give someone from Motorola other than a rep at a press event the chance to comment on it.  So it won't be unlockable/relockable, but we can still hold out hope that it and the DROID Bionic won't be locked up as tightly as the DROIDX or Atrix.  And this is me shrugging…