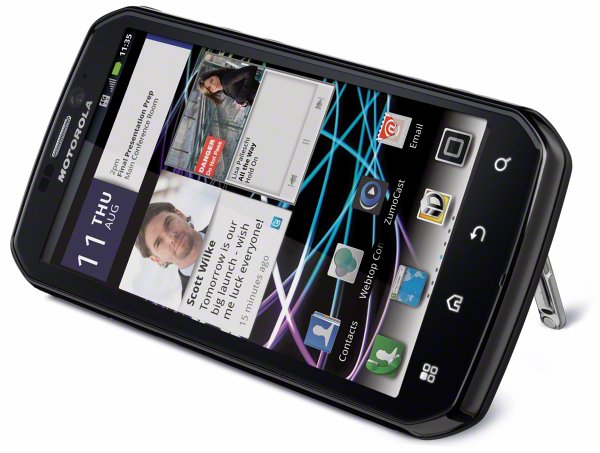 Ok, we had originally thought that the story of the day surrounding Motorola and Sprint's announcement had to do with their stock Triumph which will be headed to Virgin, but boy did that just get trumped.  Our homies over at Android and Me must be on the scene at the Moto event in NYC and asked reps if the Photon 4G (4.3″ qHD, sual-core Tegra, HDMI-out, etc.) would come equipped with a bootloader locked similarly to what we've seen on the DROIDX2, Atrix, etc.   There answer might have been the most favorable answer we could have ever asked for and is surely going to make you smile.  Apparently this device won't be "locked" which probably just means it won't be encrypted like a motha', but no matter what, this is HUGE.
So if this truly is the case (and we'll be reaching out for further comment), and this is a sign of things to come from Moto, the DROID Bionic might have just gone from sizzlin' hot to on frickin' fire.  After the announcement from HTC that they will no longer be locking down devices, we were all waiting for some sort of response from the only other phone manufacturer that seems to feel it's necessary to do this – let's hope these reps are well-informed and not just tossing out random bootloader comments.  We take that stuff serious around here. (hah)
Please, oh please sound off in the comments.
Via:  Twitter