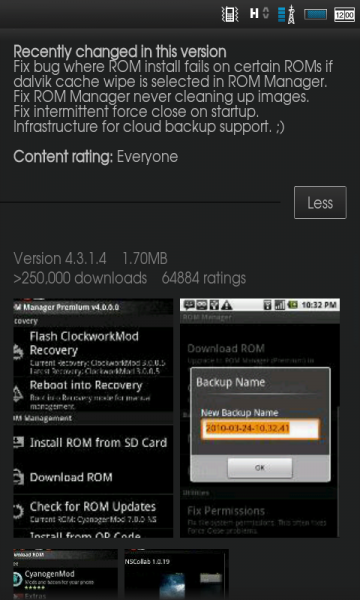 Well our boy Koush looks to be up to something with his newest update of ROM Manager. Cloud Storage for our backups? That would be a very pleasant update indeed. The update also brings with it a few bug fixes, but beyond that we're just concerned about the cloud backup storage. Will be quite interesting to see how that will be integrated into the way we flash ROMs and store our files. Plus no more taking up half of my SD Card with 8GB's worth of backups. As soon as this becomes more of a reality, be sure that we'll let you all know.
Cheers Chris!
______________________
Some of our best videos.