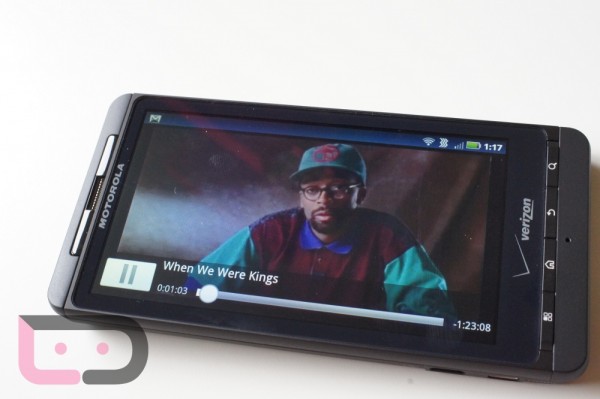 The hacked Netflix app that was floating around a couple of weeks ago seems to have been shut down for good last night, so we thought this was a good time to remind everyone that you no longer need it on most phones.  We posted up the market version last Thursday for everyone to try because Netflix removed the device check, leaving it wide open to more than they list in the market.  That's right, the stock DROIDX2 pictured above is running the untouched market version of the app and is not listed as a compatible device.  We're pretty sure it still won't work on the Thunderbolt, but people are having a fair amount of luck on other phones.
You can download it here. [mirror] [mirror]
Cheers @davekover for the reminder!