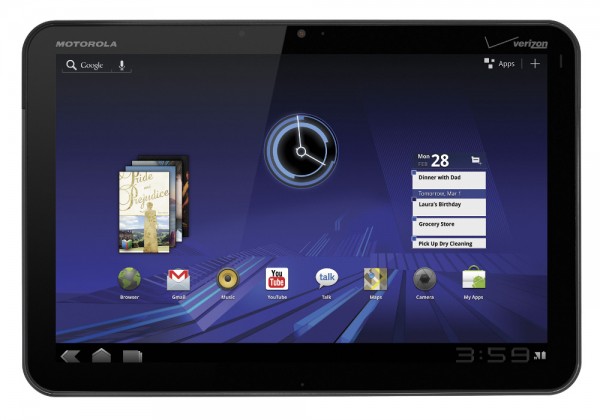 The Motorola XOOM 2 made its first appearance yesterday and many of you started wondering if you should question the recent original XOOM purchase you just made.  Can't say I don't blame you for at least wondering about the near future.  After all, NVIDIA has been prancing around the interwebs with its new Kal-El quad-core processor that they told us would be ready for tablets by the end of August.  We're starting to see games and demos made specifically for this new chipset, which has us all wondering if now is the time to hold off on making that next big purchase.  Who's to say we can't grab a Tegra 2 tablet for half the price in 4-5 months when these quad-core beasts start rolling out?  There is a rumor floating around that this XOOM 2 could be ready by fall and with the website appearance from yesterday, it's looking more and more likely.
So, should we be upset by all of this change?  I've been talking with friends about the speed of introduction of mobile technology these days, and all we can find to compare it to is the PC days in the 90s.  You know, the days where you bought that first 600MHz Pentium 2 for $800 and the next month it felt ancient because the Pentium 3 1.0GHz had dropped.  Are we about to see the same thing with mobile technology, specifically with tablets?  The Tegra 2 has really only been out for 5 months now and it almost seems like last year's news with all this quad-core talk.
Your thoughts on the quickness that we are seeing new technology introduced?  Excited?  Depressed?  Wondering how you are going to keep up?