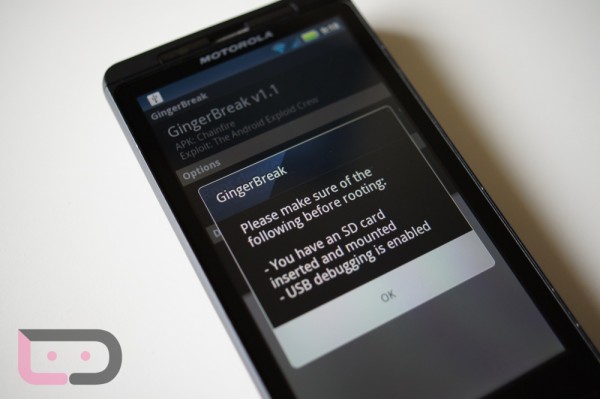 If you grabbed that semi-official DROIDX  Gingerbread build 4.5.588 from a few weeks back and didn't wait for the steps to update with root, you are now in luck.  XDA member chainfire has released an app called GingerBreak that worked flawlessly on my non-rooted DX the first time.  The app is actually based off of an exploit found by the Android Exploid Crew.
Download:  GingerBreak-v1.1.0.apk Update:  Here is version 1.2.
Instructions:
1.  Turn on USB Debugging on your phone.
2.  Download and install the app from above.
3.  Open it and hit the "Root device" button.
4.  Your phone will reboot when it's finished, with root access.
To make sure you have the latest version of GingerBreak and to read up on possible bugs including random SD card formats, you'll want to watch this XDA thread.
Cheers Evan!