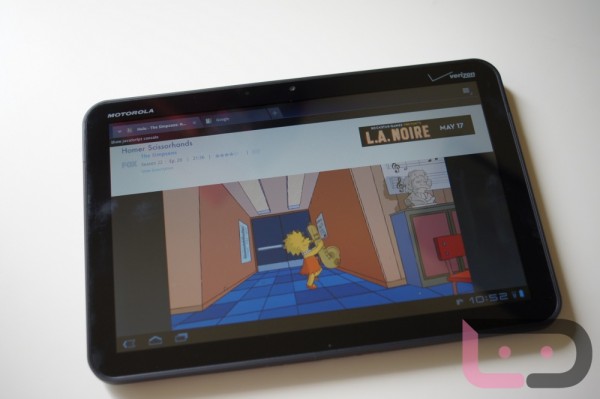 Motorola XOOM champ BigRushDog just released some magic – a patched version of Flash 10.3 that allows for Hulu playback as long as you are on Android 3.1.  And it definitely works.  Here is how to do it:
1.  Uninstall your current Flash 10.3.
2.  Download the file from below and install it.
3.  Head into your browser and update the UAString to "Desktop."
Type:  about:debug and press enter.  Head into Settings>Debug>UAString>Desktop.
4.   Jump over to Hulu.com and enjoy.
Download:  Flash_10.3-Hulufied_BRDizzle.apk
Again, all credit to BigRushDog at XDA.  Be sure to donate to him.
Via:  XDA
Cheers Joe!