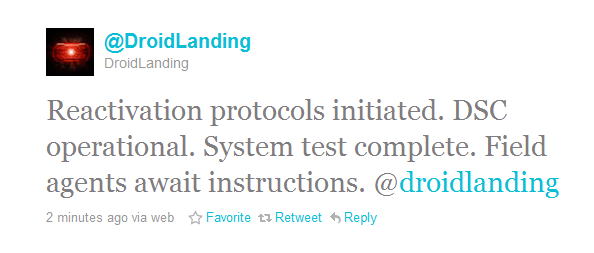 Get your Twitter clients ready for a new DROID contest courtesy of our friends behind the @DroidLanding account.  After almost 5 months of silence, they just sent a tweet which we're assuming is hinting at some DROID Charge or Incredible 2 goodness.  Both phones should be here on April 28 – it's about to get silky in here.
Cheers Mark, Brandon and Max!
______________________
Some of our best videos.