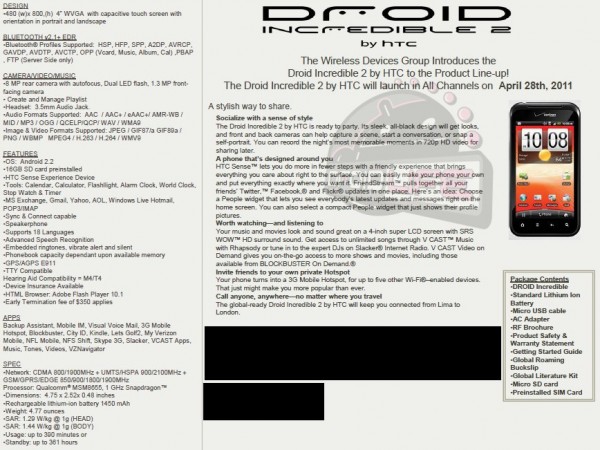 A couple of days ago we saw April 28 pop up as the "All Channels" launch for the DROID Incredible 2 and we've got information to further confirm that.  We've also got the entire official spec sheet for the device in case there was something you didn't already know.  Again, it's global, comes packed with a 16GB SD card, a 4″ Super LCD screen, 1GHz processor and SRS WOW HD surround sound.  Yeah, I'd say it's a nice addition to the DROID family.
More after the jump.  
______________________
Some of our best videos.