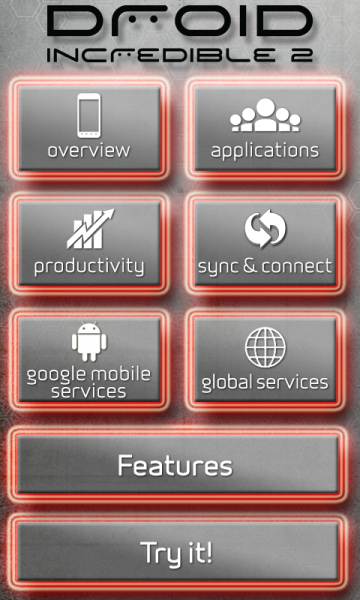 A new showcase app for the DROID Incredible 2 showed up last night and is usually a pretty good sign that the device will be here any day.  Actually, we already know that the current scheduled release date is April 28th, but as you all also know, we like to check things off the list as those dates approach – this being one of them.  This is similar to the showcase app we saw for the Thunderbolt, and includes mostly Tbolt videos, but it confirms the specs we posted for you over the weekend.
I wouldn't recommend downloading this, as it doesn't do much for you and makes your GPS constantly run in the background.  Just know that we're getting closer.
Download Link
Cheers @jsprake1!
______________________
Some of our best videos.