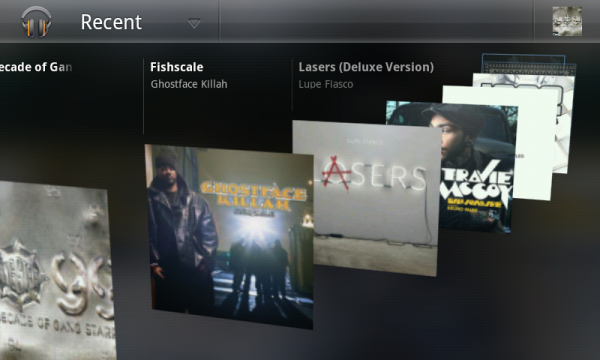 A test market somehow made its way onto the phone of a writer over Tech From 10 and embedded not-so-deeply in it was the new 3.0 Music player that mimics the version seen on Honeycomb, only it works flawlessly on your smaller smartphone.  As you can from the shot above, you now get the "Recent" section with album previews and a scrolling wheel feel, streaming music service that I can't figure out how to unlock, and a much more finished experience than the previous leak.
Download:  com.google.android.music.apk
Download and install to your phone just as you would any other .apk file.
Apks for the new camera, clock and gallery app can be found here.
Cheers 0mie!