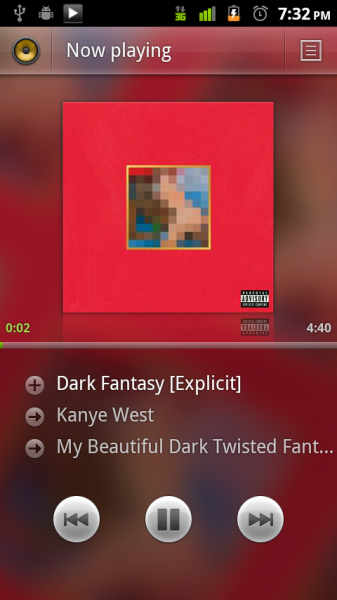 Hello Monday night treat!  XDA member johnnie93 somehow got his hands on what appears to be the Honeycomb music player that was featured last May at Google I/O.  It's super colorful, appears to have streaming music features built in, and fits the "new UI" that is rumored to be coming with the next OS version.  If this is any indication of what we can expect with Android 3.0 (2.4?) then add me to the list of super excited people.  While this app isn't fully working, you can see where Google is going with it and now we'll just have to sit back and wait for this music service to be announced.  Awesome.  
*For ALL users.
Download:  com.google.android.music-1.apk
Instructions:
1.  Download the file from above.
2.  When it finishes, tap on and hit install.
3.  Enjoy!
Cheers Wade!
Source
:
XDA