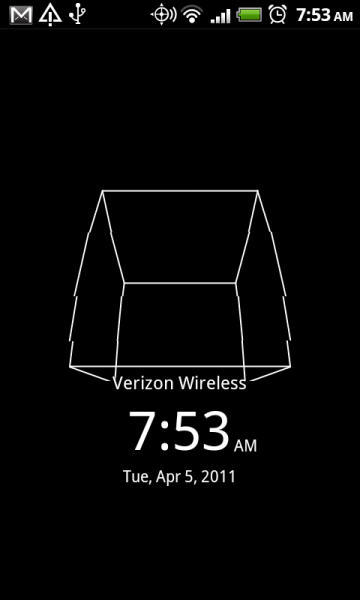 Here are a few additional downloads that originated from Tech From 10's test Android Market.  The new camera, gallery and desk clock apps are below for you to download, but for whatever reason, they may not work on most or any phones.  In fact, the only app that would not force close for me, was some sort of test cube wallpaper that is also available below.  Feel free to install them all though and report back if you have any success on any of your devices.  The new music player which definitely works, is back at this post.
*Note – Again, these may not work at all.  But if they do, please let us know what phone you are using.
Download:  Camera | Gallery | Desk Clock | Cube Wallpaper
Install just as you would any other .apk file.  Let us know if any of them work for you!
Update:  Camera app works on DROIDX Gingerbread.  Nothing all that new.
Cheers postal32!